CBS News Weekend Roundup
About
CBS News Weekend Roundup
Allison Keyes is an award-winning multi-media journalist with more than 25 years of experience. Formerly a substitute host and National Desk reporter for NPR, Keyes works both at CBS News Radio and the digital arm of Smithsonian Magazine. Her more than 20 journalism awards are from organizations ranging from the Newswomen's Club of New York to the National Association of Black Journalists.
Keyes' coverage includes hard news and features on a wide variety of subjects, including the White House, gun control, race, domestic policy and social issues. Some highlights of her work: award-winning eyewitness coverage of the Sept. 11 terror attacks in New York, President Obama's 2008 and 2012 campaign and inauguration, and President Trump's policies including immigration and his Supreme Court nominees. She also traveled to Puerto Rico to look at how the island's farmers were faring a year after Hurricane Maria.  As guest host for NPR's "Tell Me More with Michel Martin", Keyes anchored segments on everything from human trafficking to riots in the United Kingdom to the continuing aftermath of Hurricane Katrina.
At the network, local and cable level, Keyes has extensive experience in television and radio. Most recently she was a segment and field producer for TV One's "News One Now with Roland Martin", a two-hour morning television news show. Keyes has also written and produced segments for ABC News shows "Good Morning America" and "World News Tonight."  An experienced writer, she co-authored two African American history books, and has reported for Black Enterprise Magazine and TheRoot.com.
CBS News Weekend Roundup Podcast
Weekend Roundup
Our CBS News team in Washington wraps up the news of the week and goes deep into the major stories with CBS News correspondents. It's the end-of-week news magazine show you can take with you wherever you go. (046510)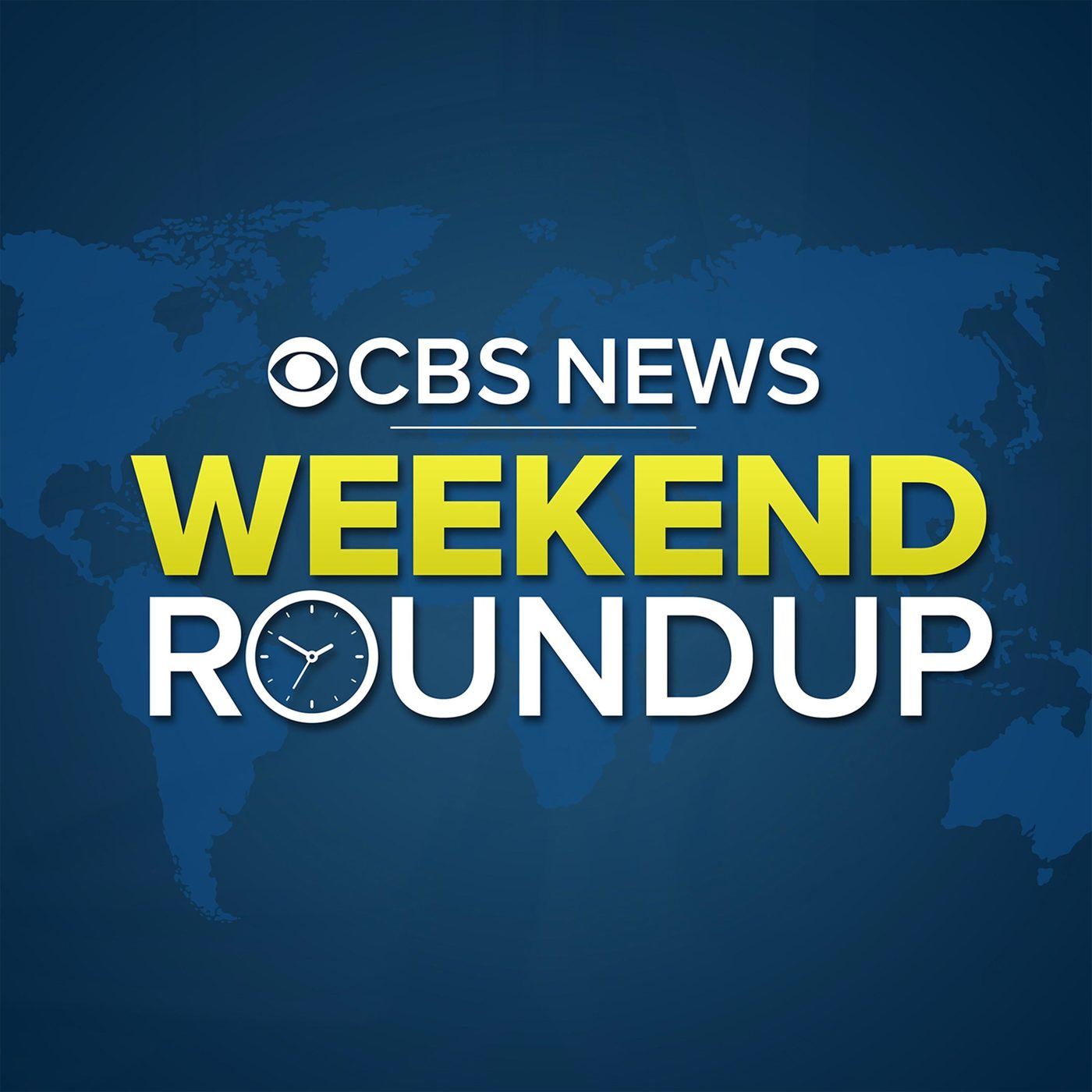 Weekend Roundup 12/03
The Covid-19 Omicron variant is now in the US and President Biden is outlining plans for the nation to slow the spread. But many parents still worry about how to keep their children safe. Pediatric infectious disease specialist Dr. Ruth Kanthula tells Allison she has advice for protecting our families. This week, the U.S Supreme Court began hearing arguments over a Mississippi law outlawing abortions after 15 weeks of pregnancy. This is the most significant challenge to Roe v. Wade in decades. CBS' Jan Crawford has the latest. In this week's Kaleidoscope, we sit down with Rev. Dr. Cassandra Gould, the Executive Director of Missouri Faith Voices, to discuss the disproportionate toll student loan debt has on Black students. She says this problem is turning the American Dream into the American Nightmare. Nearly 40-million people around the world live with HIV. Last year, 680 thousand died from AIDS-related illnesses. But for World Aids Day this week, CBS' Ian Lee tells us there's a new treatment to fight the disease. Finally, the late Josephine Baker, the legendary civil rights activist, singer and dancer, is posthumously receiving France's highest honor. CBS' Elaine Cobbe has more. Host Allison Keyes will have these stories and more on the CBS News "Weekend Roundup."
See Privacy Policy at https://art19.com/privacy and California Privacy Notice at https://art19.com/privacy#do-not-sell-my-info.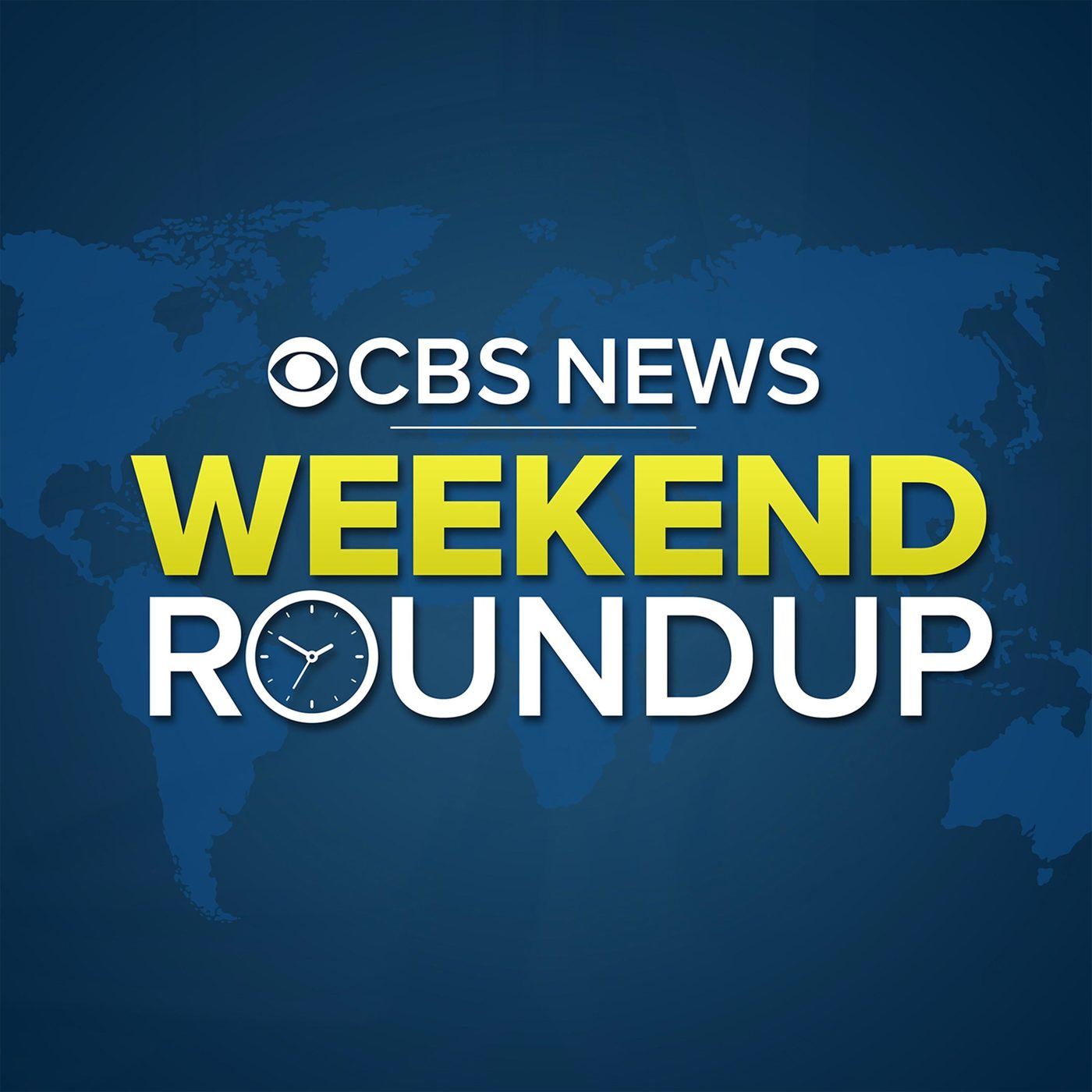 Weekend Roundup 11/26
On the CBS News "Weekend Roundup" with host Stacy Lyn: A dangerous new strain of the coronavirus has been detected in South Africa. CBS's Debora Patta is in Johannesburg with the latest. CBS's Omar Villafranca reports on the three men found guilty in the killing of Ahmaud Arbery. A community in Wisconsin is in mourning after a man plows through a Christmas parade, killing six people and injuring dozens more. CBS's David Begnaud reports from Waukesha. Stacy talks with Roy Chrobozinski from Save the Children on how the president's Build Back Better Bill will impact children and families. CNET Editor at Large Ian Sherr joins Stacy to discuss the hottest tech gifts this year. And in this week's Kaleidoscope, Correspondent Christina Ruffini tells us about a gender-bending theatre company shaking up Shakespeare! Host Stacy Lyn will have these stories and more on the CBS News "Weekend Roundup."
See Privacy Policy at https://art19.com/privacy and California Privacy Notice at https://art19.com/privacy#do-not-sell-my-info.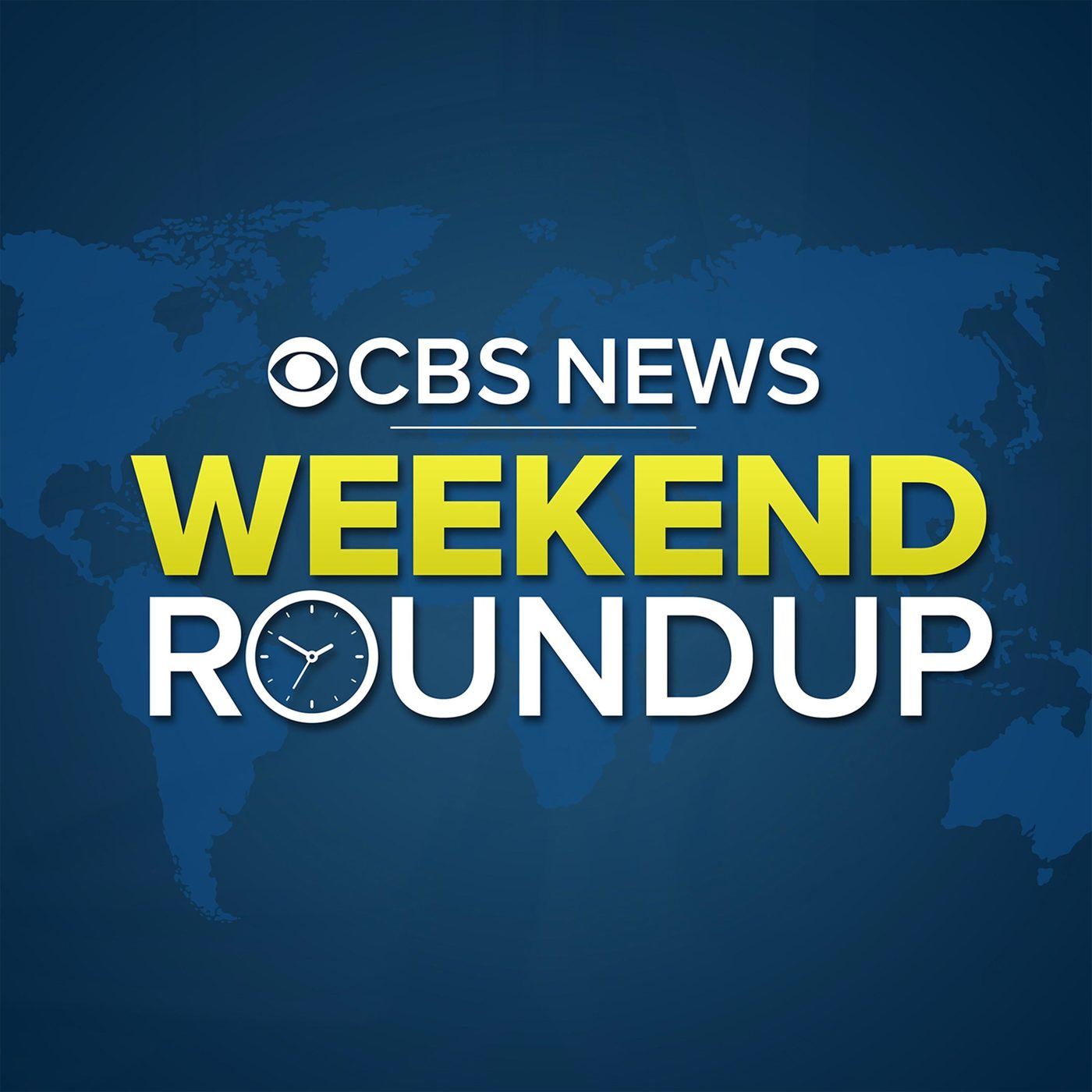 Weekend Roundup 11/19
On the CBS News "Weekend Roundup" with host Allison Keyes: The federal government is expanding access to Pfizer and Moderna COVID-19 booster shots for all adults. CBS News Medical Contributor Dr. David Agus joins Allison with what this means. The CDC sounds the alarm over a record number of drug overdoses in the nation. CBS's Manuel Bojorquez tells us what's behind the disturbing spike. House Democrats pass President Biden's nearly $2 trillion social spending plan. CBS's Natalie Brand has details. A Wisconsin jury acquits Kyle Rittenhouse of all charges for the shooting deaths of two men and the wounding of another during a night of violent protests over the police wounding of a Black man. CBS's Michael George reports. New trials have begun on a vaccine to treat Alzheimer's Disease. Reporter Zinnia Maldonado tells us more. For the first time in nearly half a century, NASA has a rocket capable of sending astronauts back to the moon. CBS's Mark Strassmann got a look at Artemis. In this week's Kaleidoscope, we commemorate National Hip Hop History Month. Allison speaks with Barry Mayo, a legendary programmer who became general manager at New York's KISS-FM, among many more accomplishments. Many believe Mayo was the first to play rap music at KISS, but he says it is a little more complicated than that. Finally, two East African refugees are bringing new flavors and opportunities to the Motor City. CBS's Nancy Chen has their story. Host Allison Keyes will have these stories and more on the CBS News "Weekend Roundup."
See Privacy Policy at https://art19.com/privacy and California Privacy Notice at https://art19.com/privacy#do-not-sell-my-info.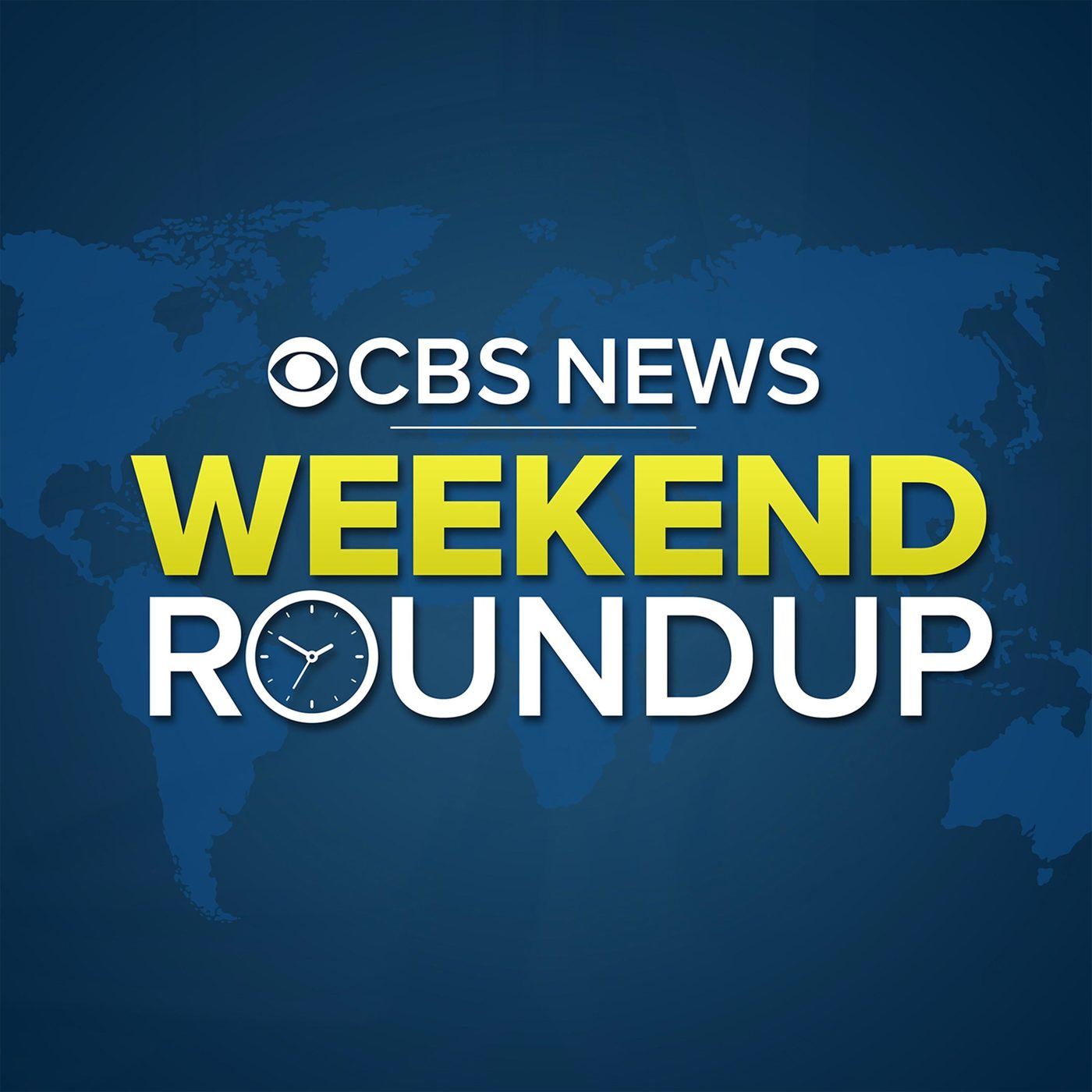 Weekend Roundup 11/12
On the CBS News "Weekend Roundup" with host Allison Keyes: Covid cases are up in nearly 35 states just as the Biden administration touts a strong start to the vaccine program for children ages 5 through 11. CBS' Michael George has the latest. According to the American Health Care Association and National Center for Assisted Living, nursing homes alone lost 221-thousand jobs since the pandemic started. Allison gets the details from president and CEO Mark Parkinson.
The Labor Department says inflation has hit a 31-year high. We'll hear from CBS News Business Analyst Jill Schlesinger. CBS' Peter King explains why NASA just delayed its 2024 deadline to bring astronauts back to the moon. On this week's Kaleidoscope, we're commemorating Native American Heritage Month. As the U-N Climate summit winds down, some 3.7 million Native American and Indigenous people are facing direct threats to their land and culture from rising waters and temperatures to glacier melts. The Quinault Indian Nation is among them - with a Pacific Coast village at risk. Allison speaks with their senior planner, Kelsey Moldenke. This week the nation honored our veterans for their service and sacrifices, but many suffer from PTSD and other mental health issues. More than 30 groups, including the Sierra Club, launched the Military Outdoors Coalition. Allison speaks with Retired Army Lt. Col Aaron Leonard, who runs the program. Finally, Allison takes us to Arlington National Cemetery to mark the 100th anniversary of the original burial at the Tomb of the Unknown Soldier.
See Privacy Policy at https://art19.com/privacy and California Privacy Notice at https://art19.com/privacy#do-not-sell-my-info.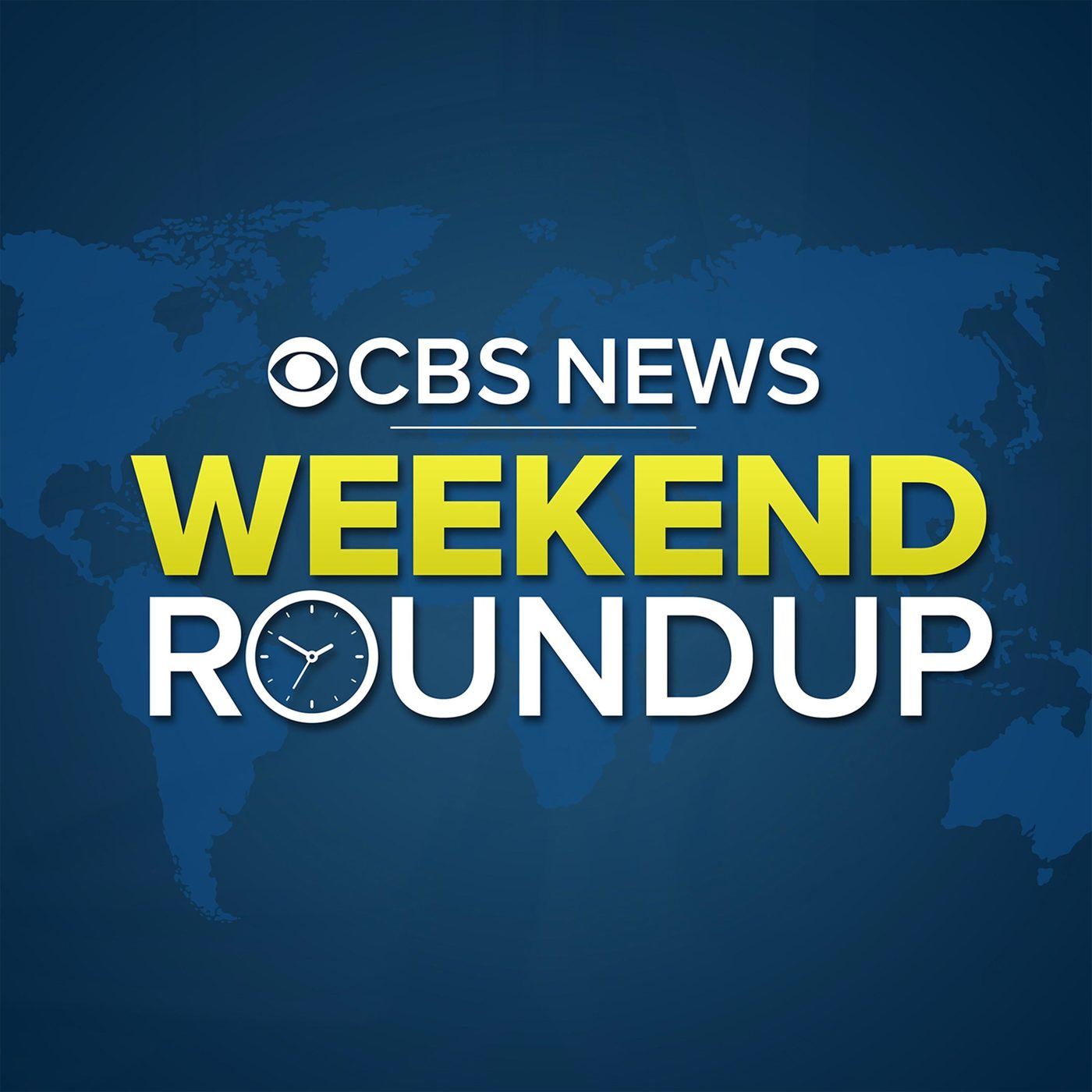 Weekend Roundup 11/05
On the CBS News "Weekend Roundup" with host Allison Keyes; Huge new developments in the battle against COVID-19. Pfizer announces an experimental antiviral pill that cuts rates of hospitalization and deaths by nearly 90 percent. CBS's Elaine Cobbe and Dr. David Agus have the latest.The CDC has given a thumbs up to Pfizer's COVID-19 vaccine for kids between the ages of 5 and 11. Pediatric expert Dr. Vikas Dharnidharka at Washington University joins Allison with what this means for families. President Biden addressed the nation Saturday morning after the Democratic-led US House passed his $1 trillion infrastructure package. He calls it a monumental step forward, and says it is a once-in-a-generation investment that will create millions of jobs. CBS's Nikole Killion reports on what this means. Allison takes us to the funeral for the late General Colin Powell. In this week's Kaleidoscope, Allison looks at reports of families in Afghanistan being forced to sell their daughters -- or body parts -- in order to afford food. This comes amid the ongoing fallout from the Taliban takeover and U-S withdrawal. We hear from Kevin Schumacher, deputy executive director of the non-profit Women for Afghan Women. Finally, a positive story about climate change and the best known butterfly in North America. Reporter Devin Fehely has the story. This and much more on this week's CBS News Weekend Roundup.
See Privacy Policy at https://art19.com/privacy and California Privacy Notice at https://art19.com/privacy#do-not-sell-my-info.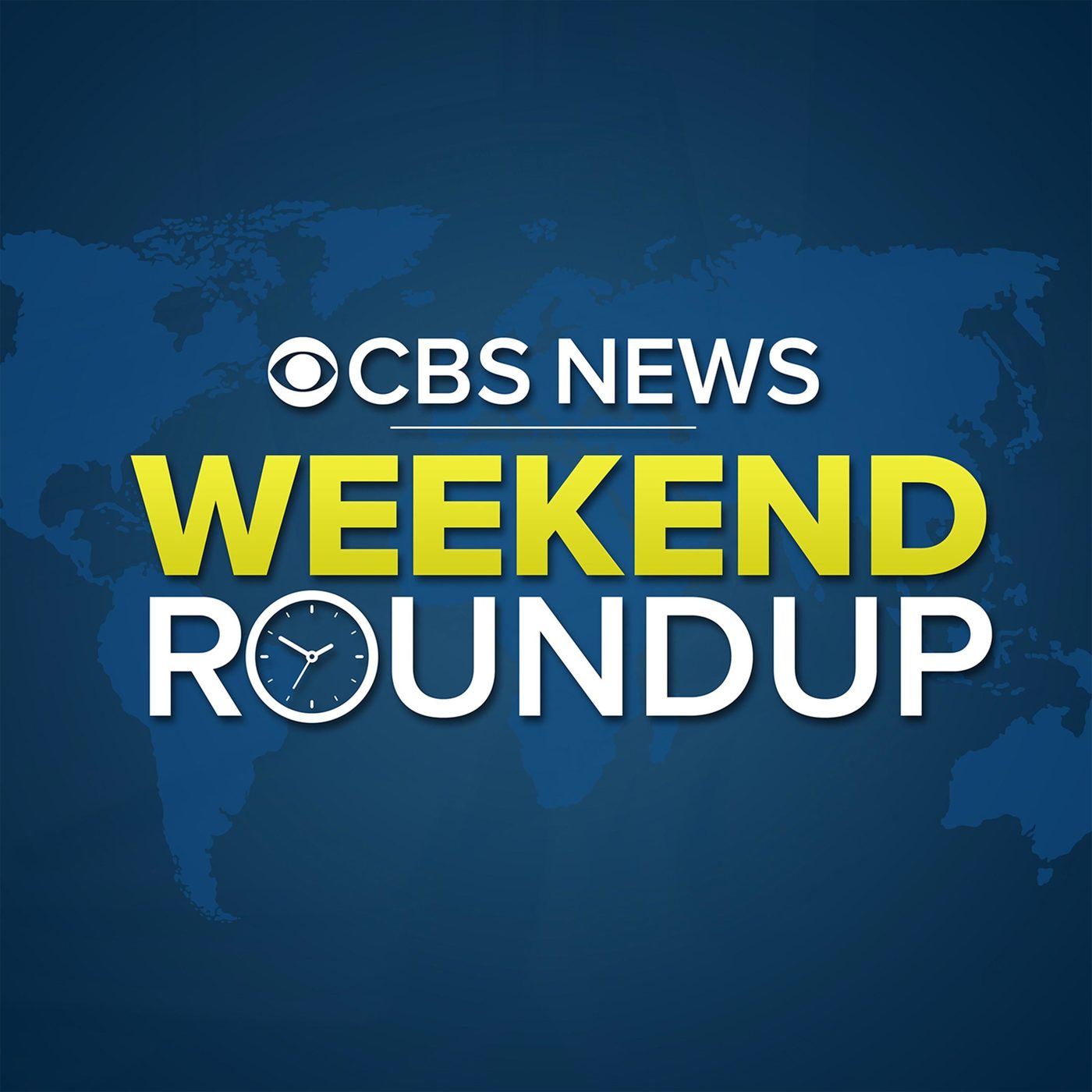 Weekend Roundup 10/29
President Biden meets with Pope Francis as part of his busy schedule at the G-20 Summit. This comes as he fails to win Democratic support on his $1.75 trillion dollar Build Back Better plan. CBS's Ed O'Keefe has the latest. A multimillion dollar settlement was reached this week for the families of the victims of the 2015 Charleston, South Carolina mass shooting. This was where a white gunman opened fire inside a Black church, killing nine people. CBS's Jeff Pegues reports. Another step Friday made towards vaccinating 28-million kids against Covid-19. Children between the ages of 5 and 11 could start getting shots as early as next week, if the CDC signs off on smaller doses. CBS's Janet Shamlian reports. The coronavirus pandemic is hurting global unemployment. CBS News Foreign Affairs Analyst Pamela Falk explains. The play "Celia and Fidel" is currently being performed at Washington D.C's Arena Stage. We'll hear from author Eduardo Machado, who talks about the plot, an imaginary conversation between Fidel Castro and Celia Sanchez, the nation's most influential female revolutionary. And plot twist -- she's a ghost! In 1955, Rosa Parks refused to give up her seat to a white man on a segregated bus in Alabama. Parks was widely celebrated as the "mother of the civil rights movement." However, nine months earlier, Claudette Colvin was arrested for the same thing. On this week's Kaleidoscope, Allison speaks with the now 82 -year-old Ms. Colvin, who is seeking to clear her name. Finally, some tips for those planning trick or treating outings this Halloween amid the ongoing Covid-19 pandemic. These stories and more one the CBS News "Weekend Roundup" with host Allison Keyes.
See Privacy Policy at https://art19.com/privacy and California Privacy Notice at https://art19.com/privacy#do-not-sell-my-info.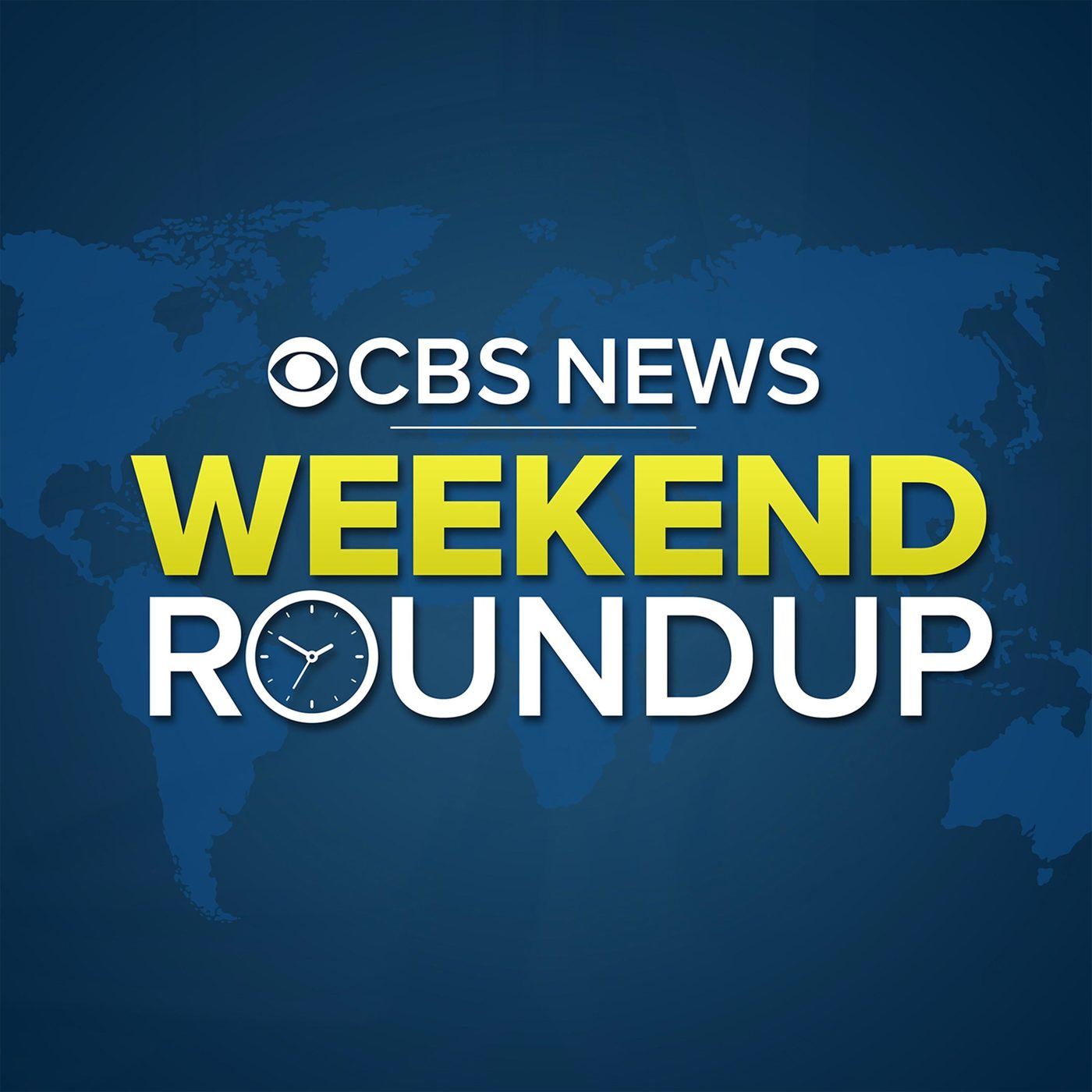 Weekend Roundup 10/22
On the CBS News "Weekend Roundup" with host Allison Keyes; this week, the CDC recommended booster shots for those who have taken the Moderna or Johnson and Johnson Covid19 vaccines. White House Chief Medical Advisor Dr. Anthony Fauci says although people should stick with the shot they got in the first place, it is safe to mix and match. We'll hear from MedStar Health's Dr. Ruth Kanthula, a pediatric infectious disease specialist, who says some will not understand how that works. The American Medical Association says there is another public health crisis -- the short supply of life-saving drugs. CBS's Mark Strassmann reports. Between April and June of this year, Facebook removed 1-point-7 billion fake accounts, some using real people's names and photos without their knowledge. CBS's Dr. Tara Narula tells us scammers are causing big problems for people, including someone very close to her. In our "More Perfect Union" series, CBS's Omar Villafranca introduces us to an Illinois man who is on a mission to learn what unites Americans -- by walking across six states. On this week's Kaleidoscope, a discussion about the use of police force against children. An investigation by the Associated Press, with the help of the Accountable Now initiative, found that children as young as six have been treated harshly by police, which included incidents from 25 police departments in 17 states. Allison is joined by Kristin Henning from the Juvenile Justice Clinic and Initiative at Georgetown Law School. Henning is also author of the book, "The Rage of Innocence." A U-S collector dropped nearly 8-million bucks on the world's largest triceratops skeleton. CBS's Ian Lee with more. Reporter Alex Jensen has a look at the popularity of the Netflix show "Squid Game" and the real life issues it tackles. In Honolulu, the ACLU says police and the public school system discriminated against a 10-year-old Black student by handcuffing and arresting the girl over what it calls a "run of the mill" dispute between children. Reporter Jolanie Martinez with the latest. Officials in Los Angeles are hoping a tiny new village will help with the city's homeless population. CBS's Anthony Pura tells us more. In Indianapolis, Indiana, reporter Eric Graves tells us there's hope in a food desert on the city's Northeast side. If you haven't gone shopping for your Halloween costume, CBS's Naomi Ruchim explains why you need to get a move on. Finally, New Jersey art teacher Timothy Carr has built a following on TikTok by transforming into superheroes like Thor, Wolverine, and the Black Panther, to engage his students. He talks to Allison about how he got started.
See Privacy Policy at https://art19.com/privacy and California Privacy Notice at https://art19.com/privacy#do-not-sell-my-info.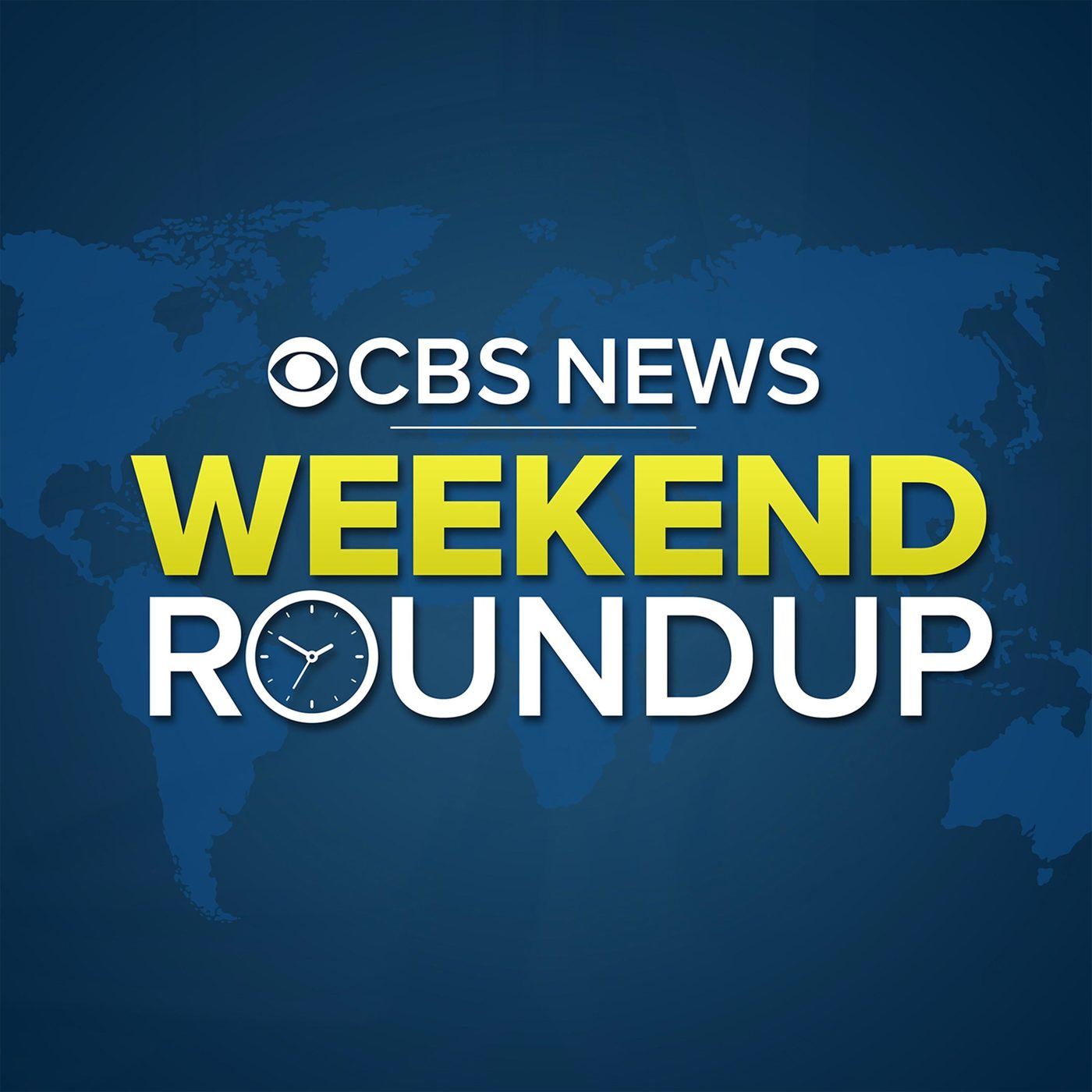 Weekend Roundup 10/15
On the CBS News "Weekend Roundup" with host Allison Keyes, an FDA advisory panel approved Covid-19 booster shots for both Moderna and Johnson & Johnson. At the same time President Biden is trying to mitigate inflation and high prices partly driven by gridlock at the nation's ports. Allison gets the latest on what the president has to say about all of this from CBS's Ed O'Keefe. CBS News Business Analyst Jill Schlesinger discusses the inflation problem with Allison. CBS's Alex Tin has the latest on the decision from the FDA advisory panel. But , CBS's Meg Oliver reports from Montana, that the coronavirus is surging in rural America. The White House says it will lift travel restrictions for fully vaccinated foreign nationals on November 8th for both air travel and land borders. CBS's Adrienne Bard in Mexico City says that announcement hit close to home. There's new guidance from experts on how millions of Americans use aspirin. CBS's Dr. Tara Narula reports. The late Henrietta Lacks, a Black woman at the center of some of the most extraordinary discoveries in medical science, is finally being honored by the World Health Organization for research using her cells without her knowledge or consent. CBS's Elaine Cobbe reports. Kean University in New Jersey is known as one of the top ten most diverse facilities in the Northern U-S. CBS's Lisa Mateo tells us its president moved to make sure the staff reflected the student population. In this week's Kaleidoscope, Allison is joined by Taisha Saintil at the non-profit Haitian Bridge Alliance. She discusses the plight of Haitian migrants trying to make their way from South America to the U-S to seek asylum. Thousands who camped under a bridge on the Southern border are gone -- many of them sent back to Haiti with limited housing, food and water. The actor who played Star Trek's Captain James T-Kirk finally went to space for real. CBS's Peter King tells us it blew William Shatner's mind. CBS's Elise Preston has a story that sounds like a Disney movie, involving a Montana Park Ranger, a little girl and her bear. Finally, Chicago legend, historian and activist Timuel Black, died this week at the age of 102. Allison talks to Chicago Sun-Times Reporter Maudlyne Ihejirika about the life of an elder statesman -- mourned by many, including former President Barack Obama.
See Privacy Policy at https://art19.com/privacy and California Privacy Notice at https://art19.com/privacy#do-not-sell-my-info.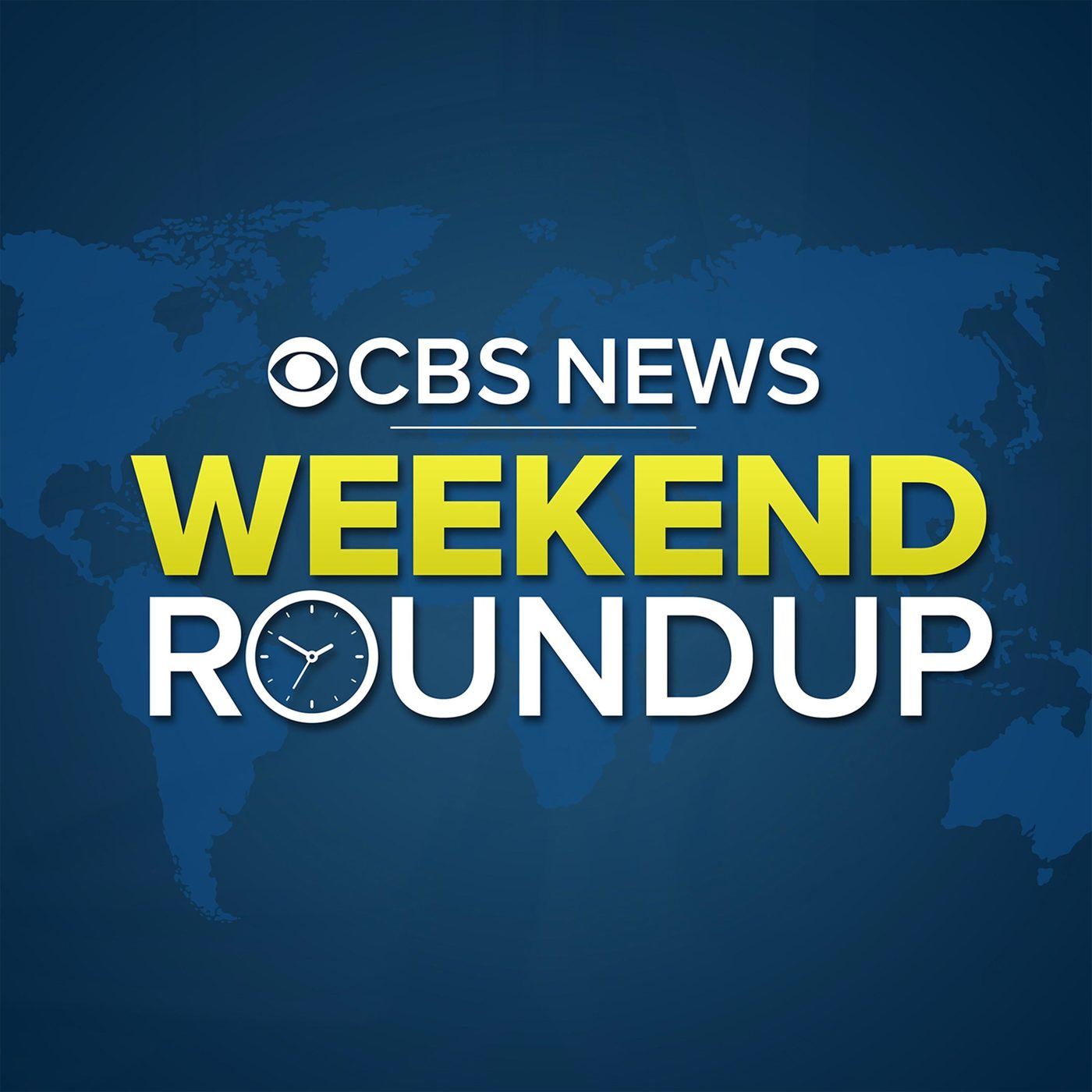 Weekend Roundup 10/8
On the CBS News "Weekend Roundup" with host Allison Keyes; children between the ages of 5 and 11 could be getting the Pfizer Covid19 vaccine as early as next month. The company asked the FDA to authorize the emergency use of its vaccine for that age group. Dr. Ruth Kanthula, a pediatric infectious disease specialist at MedStar Health, says she is psyched! President Biden is urging private companies to require coronavirus vaccines for employees. Republican governors say they will challenge a formalized vaccine mandate. Those political tensions are spilling over into health care. In states like Idaho, CBS's Jonathan Vigliotti reports doctors are struggling. On Capitol Hill, the deadline has passed for aides of former President Trump to hand over documents to the House Committee investigating the deadly riot on January 6th. CBS's Nikole Killion reports. This summer's hot job market slowed down significantly. CBS's Bradley Blackburn has the latest. NBA fans are calling foul on a story about an alleged scam -- revealed by federal prosecutors -- to cheat the league's health plan out of millions of dollars. CBS's Nikki Battiste tells us more. In a special report for National Hispanic Heritage Month, CBS's Lisa Mateo looks at finance, and how more Latinos can get started investing in their future A new study from the Joint Center for Political and Economic Studies finds that Blacks in the rural South are nearly twice as likely as whites to lack internet access. In this week's Kaleidoscope, Allison is joined by the think tank's director of technology policy, Dominique Harrison, to discuss what the gap means in terms of everything from education to health care. Tesla is the latest tech giant to announce it is moving its headquarters out of Silicon Valley. Reporter Juliette Goodrich tells us Elon's Musks' company is headed to Texas. You may want to think twice before putting a Jack-O-Lantern out this year. Reporter Kevin MacLeod tells us why. Fast food restaurants are adding plant-based meat products to their menus to cater to their vegetarian customers. CBS's Nancy Chen explains that the food revolution is powered by peas from America's heartland. Research shows nearly half of women face significant hair loss during their lifetimes. As reporter Clair Kopsky tells us, there's a place in Tennessee for those suffering with that problem. In Southern California, young great white sharks are swimming with surfers -- and scientists want to know why. CBS's Chris Evens explains. Finally, in one of Europe's largest cities, a furry commuter is making the trip to work more fun. CBS's Tina Kraus with the story.
See Privacy Policy at https://art19.com/privacy and California Privacy Notice at https://art19.com/privacy#do-not-sell-my-info.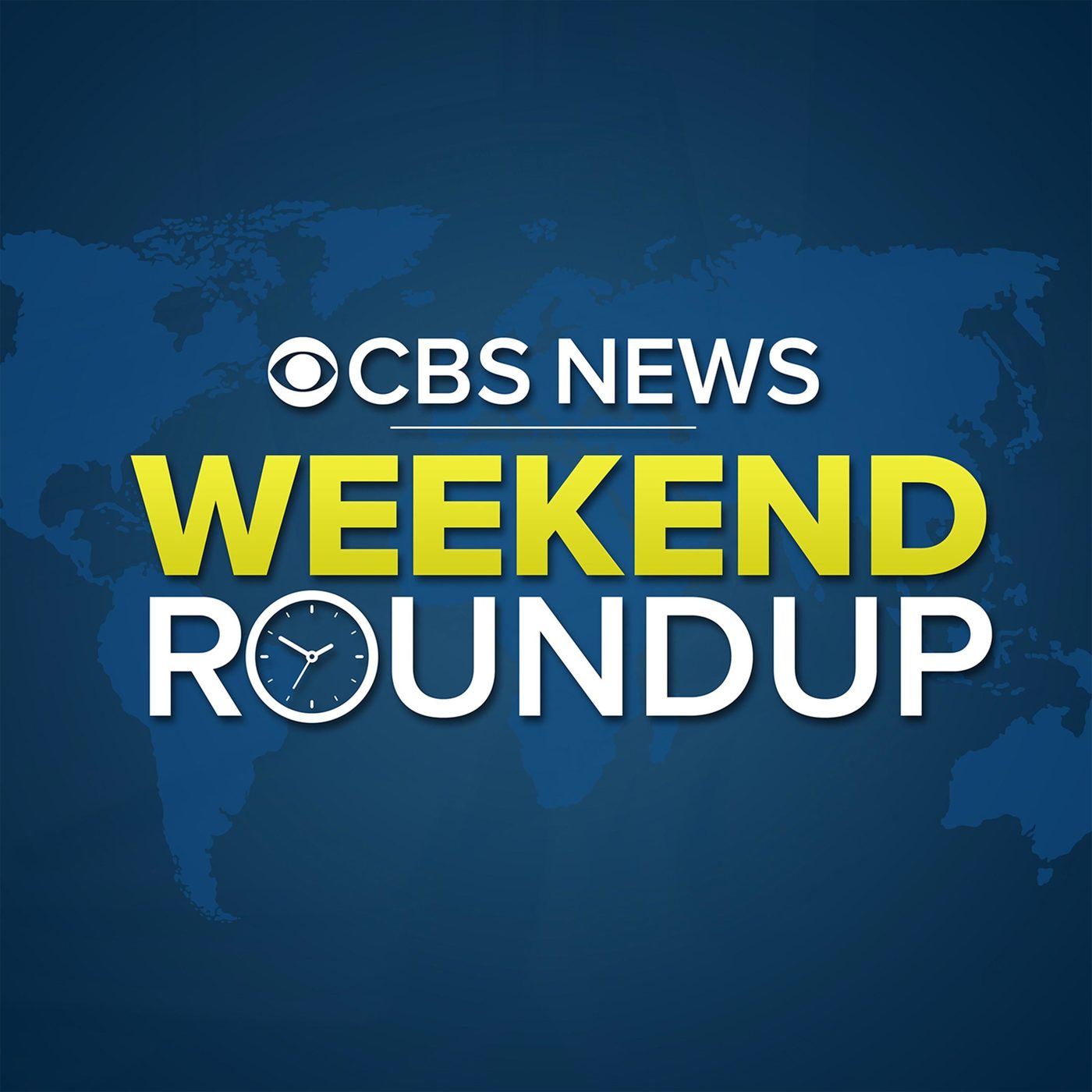 Weekend Roundup 10/1
On the CBS News Weekend Roundup with host Allison Keyes, there's a new oral medication to fight Covid-19. It's developer, Merck, says it can cut the risk of death or hospitalizations in half. CBS News Medical Contributor Dr. David Agus spoke with CBS Mornings. This comes as Montana deals with record coronavirus cases. CBS's Meg Oliver reports. In facilities in Kansas, patients are balking at Covid treatments. Reporter Shawn Loging tells us more. In Los Angeles, some indoor businesses may require customers to show proof of vaccination. Reporter Lesley Martin has the latest. Late Thursday, lawmakers voted to fund the federal government through December, avoiding a government shutdown. Some observers compared the back and forth on Capitol Hill to a political television drama. CBS's Debra Alfarone has the latest. After a week where President Biden's agenda was stalled by infighting among Democratic lawmakers, his popularity is taking a hit. CBS News White House Correspondent Steven Portnoy joins Allison to explain. Starting Friday, a new plan could mean more problems for mail deliveries. The Postmaster General is slowing down some deliveries and raising prices. Errol Barnett reports critics warn this will cause serious damage. In a special report for National Hispanic Heritage Month, CBS's Lisa Mateo takes a look at what is holding Latinas back in the workforce. Earlier this week, disgraced R&B superstar R. Kelly was convicted on charges including sex trafficking and racketeering. As CBS's Jericka Duncan reports, he faces more charges in two other states and may face life in prison. Meanwhile, a victory for Britney Spears, as her father, Jamie Spears, is suspended as her conservator. CBS's Laura Podesta reports that this could affect others under conservatorships in California. In this week's Kaleidoscope, Allison is joined by Paul Gardullo, Smithsonian historian and curator of the National Museum of African American History. He talks about the museums exhibition , "Make Good the Promises," which looks back at the Reconstruction era, the period after the Civil War, and what happened with Blacks and their quest for freedom. Gardullo explains that the battle for things like voting rights remain an issue today Are you having trouble lining up vet appointments for your Covid-19 era canine or feline? You're not alone. Allison hears from Mark Cushing, the founder and CEO of the Animal Policy Group, about the vet shortage in the nation. Finally a big celebration at the most magical place on Earth. CBS's Peter King has some history on the 50th anniversary of Walt Disney World.
See Privacy Policy at https://art19.com/privacy and California Privacy Notice at https://art19.com/privacy#do-not-sell-my-info.