CBS News Weekend Roundup
About
CBS News Weekend Roundup
Allison Keyes is an award-winning multi-media journalist with more than 25 years of experience. Formerly a substitute host and National Desk reporter for NPR, Keyes works both at CBS News Radio and the digital arm of Smithsonian Magazine. Her more than 20 journalism awards are from organizations ranging from the Newswomen's Club of New York to the National Association of Black Journalists.
Keyes' coverage includes hard news and features on a wide variety of subjects, including the White House, gun control, race, domestic policy and social issues. Some highlights of her work: award-winning eyewitness coverage of the Sept. 11 terror attacks in New York, President Obama's 2008 and 2012 campaign and inauguration, and President Trump's policies including immigration and his Supreme Court nominees. She also traveled to Puerto Rico to look at how the island's farmers were faring a year after Hurricane Maria.  As guest host for NPR's "Tell Me More with Michel Martin", Keyes anchored segments on everything from human trafficking to riots in the United Kingdom to the continuing aftermath of Hurricane Katrina.
At the network, local and cable level, Keyes has extensive experience in television and radio. Most recently she was a segment and field producer for TV One's "News One Now with Roland Martin", a two-hour morning television news show. Keyes has also written and produced segments for ABC News shows "Good Morning America" and "World News Tonight."  An experienced writer, she co-authored two African American history books, and has reported for Black Enterprise Magazine and TheRoot.com.
CBS News Weekend Roundup Podcast
Weekend Roundup
Our CBS News team in Washington wraps up the news of the week and goes deep into the major stories with CBS News correspondents. It's the end-of-week news magazine show you can take with you wherever you go. (046510)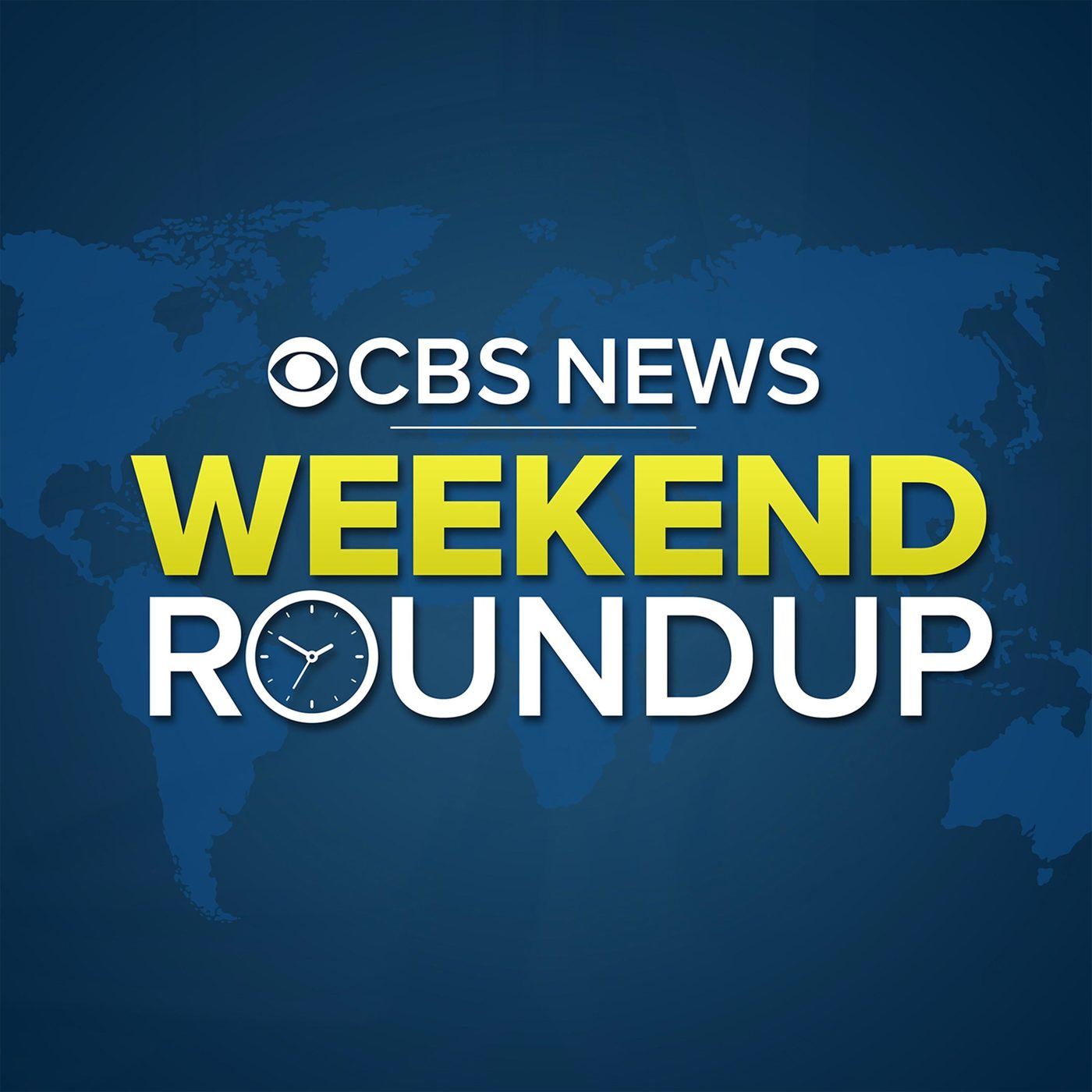 Weekend Roundup 1/14
On the "CBS News Weekend Roundup" with host Allison Keyes -- President Biden expands his administration's response to COVID-19 amid a surge driven by the Omicron variant. This as the Supreme Court blocks the president's vaccination rules for large companies. CBS's Steve Dorsey explains. As many schools struggle with an increasing number of cases, some in Minnesota and Oklahoma have gone virtual again, temporarily. Allison asks Dr. Ruth Kanthula, a pediatric infectious disease specialist at MedStar Health, if worried parents and teachers are overreacting. President Biden's push to get the Senate to change the rules to make it easier for Democrats to pass major voting rights legislation fails, as two moderates refuse to support the plan. Now, Democratic leaders will not fulfill their promised vote on the issue by Monday's federal holiday marking the birthday of Martin Luther King Jr. CBS's Nancy Cordes joins Allison with details. In the Kaleidoscope, Allison speaks with Rev. Traci Blackmon at the United Church of Christ about those efforts to pass voting rights legislation, and why this issue is so important to people of color. All this and much more on the "CBS News Weekend Roundup."
See Privacy Policy at https://art19.com/privacy and California Privacy Notice at https://art19.com/privacy#do-not-sell-my-info.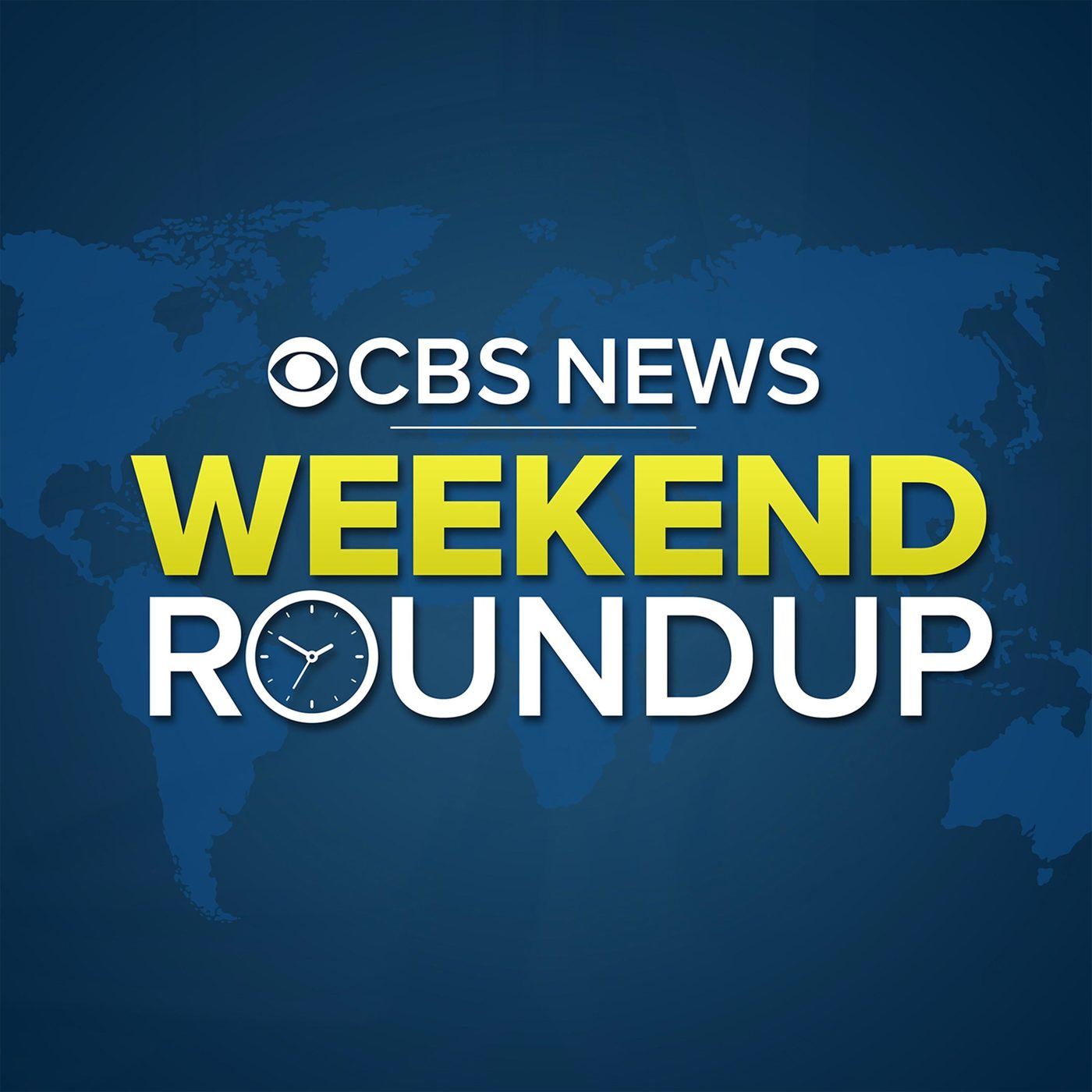 Weekend Roundup 01/07
On the "CBS News Weekend Roundup," host Allison Keyes joins the nation in marking one year since the deadly attack on the U-S Capitol. President Biden blamed former president Trump for the violence. Allison gets the latest on Mister Biden's speech this week from CBS's Steven Portnoy, and CBS's Ed O'Keefe looks at what all this means for the upcoming midterm elections. Allison also reports on the CDC and the battle against Covid-19. CBS's Jeff Pegues and The New Republic's Grace Segers remember what it was like to be at the Capitol during the shocking riot. We have an excerpt from "Indivisible- Healing Hate," a six-part docu-series produced by ViacomCBS' See It Now Studios with XG Productions. In the Kaleidoscope, Allison speaks with former white supremacist Sean Gillespie on hate and the storming of the Capitol. All this and much more on January 6th, on the "CBS News Weekend Roundup."
See Privacy Policy at https://art19.com/privacy and California Privacy Notice at https://art19.com/privacy#do-not-sell-my-info.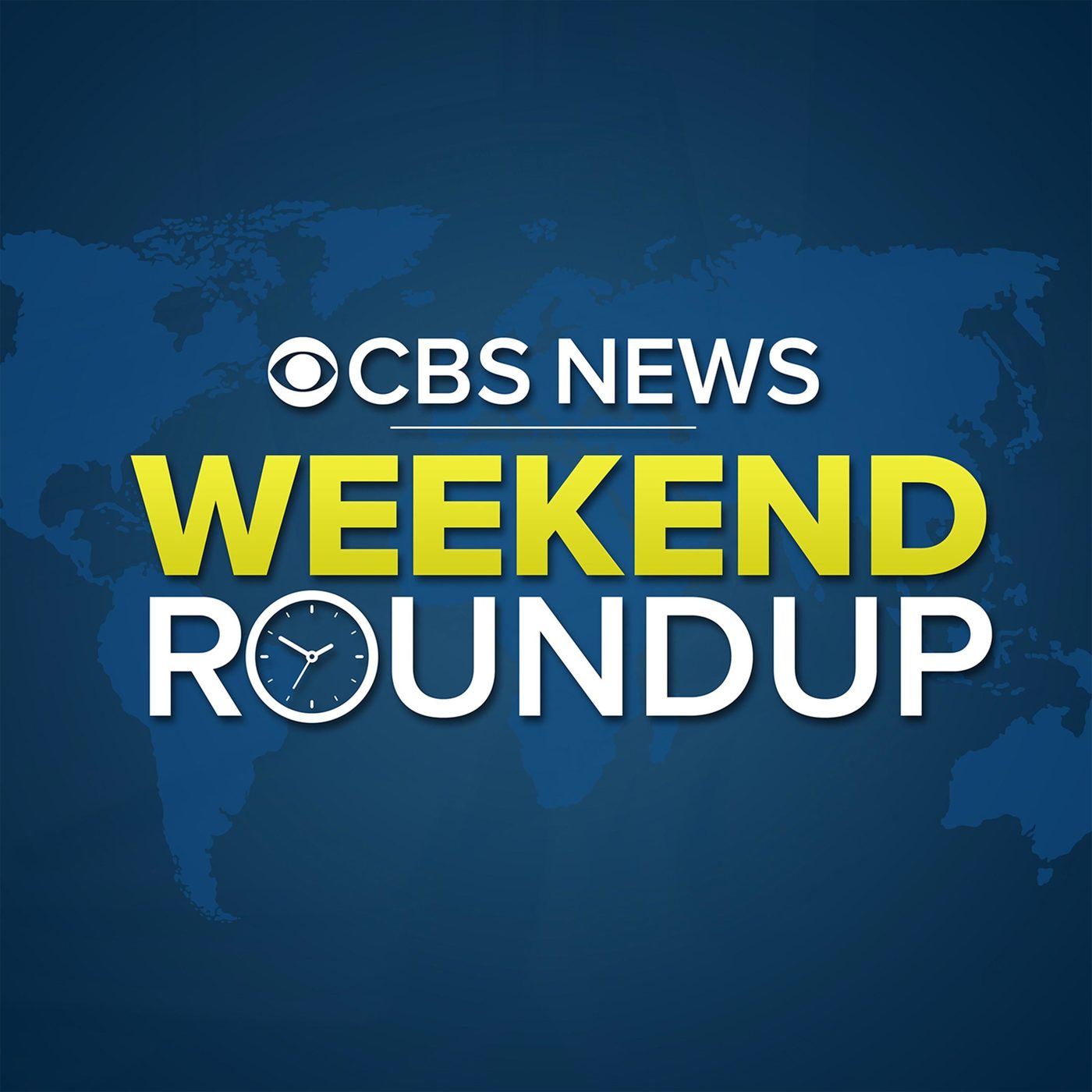 Yearend Roundup 12/31 (Part 2)
CBS's Mark Strassman with an update on the new CDC Covid guidance on quarantining and isolation when exposed. CDC Director Dr. Rochelle Walensky expands on the guidance and criticism. CBS's Major Garrett looks back to the January 6th attack on the Capitol. Where does the House investigation stand? And, is the Capitol safer now? CBS's Stacy Lyn talks to Congressional Reporter Zak Hudak. And, more stories on crime and the courts from 2021 with CBS's Steve Dorsey. CBS Mornings takes a look at the life and legacy of legendary sportscaster and Hall of Fame football coach John Madden, who passed away at the age of 85. CBS's Steve Futterman explores the other big sports stories of the year. Our Matt Pieper on the viral stories that had us talking and Peter King with what happened in space in 2021! In this week's Kaleidoscope, CBS's Allison Keyes discusses a University of Washington study on who is most likely to be exposed to poor air quality. The pandemic hit the airline industry hard. CBS News Travel Correspondent Errol Barnett tells us what to expect in 2022. Beloved actress Betty White died at the age of 99. CBS's Tom Foty looks back at her iconic career. What were the biggest stories of the year in the world of music, tv and movies? CBS's Anthony Pura and Debra Rodriguez give us the scoop. And, as we begin 2022, what will the big food and drink trends be? CBS's Stacy Lyn has that for you.
See Privacy Policy at https://art19.com/privacy and California Privacy Notice at https://art19.com/privacy#do-not-sell-my-info.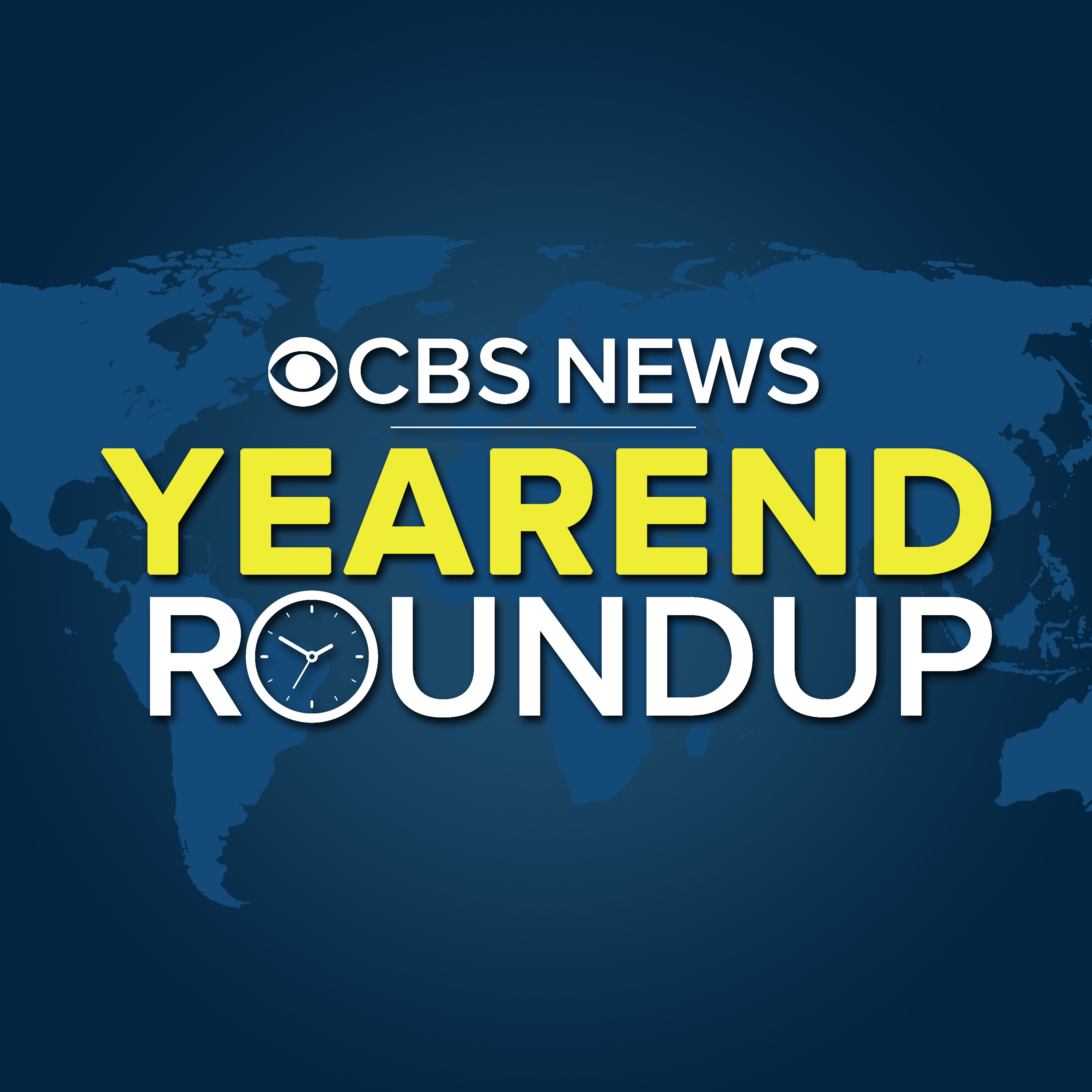 Yearend Roundup 12/24 (Part 1)
On Part 1 of the CBS News "Yearend Roundup," CBS's Steve Kathan recap's the 2021 COVID headlines and CBS's Steve Dorsey is joined by CBS Medical Contributor Dr. David Agus, to discuss the latest in the fight against the virus. CBS's Steve Futterman talks to CBS White House Correspondent Ed O'Keefe about President Biden and the year in politics. CBS's Cami McCormick reports on the U.S. withdrawal from Afghanistan. We'll also hear from CBS News Foreign Affairs Analyst Pam Falk about the United Nations' role in Afghanistan, as well as climate change and the wealth gap. CBS Business Analyst Jill Schlesinger has a snapshot of the country's economic recovery. In this week's Kaleidoscope, CBS's Allison Keyes talks with CBS News Chief National Affairs and Justice Correspondent Jeff Pegues on race and police reform in 2021. Finally, Steve Futterman celebrates the 75th anniversary of the film "It's a Wonderful Life."
See Privacy Policy at https://art19.com/privacy and California Privacy Notice at https://art19.com/privacy#do-not-sell-my-info.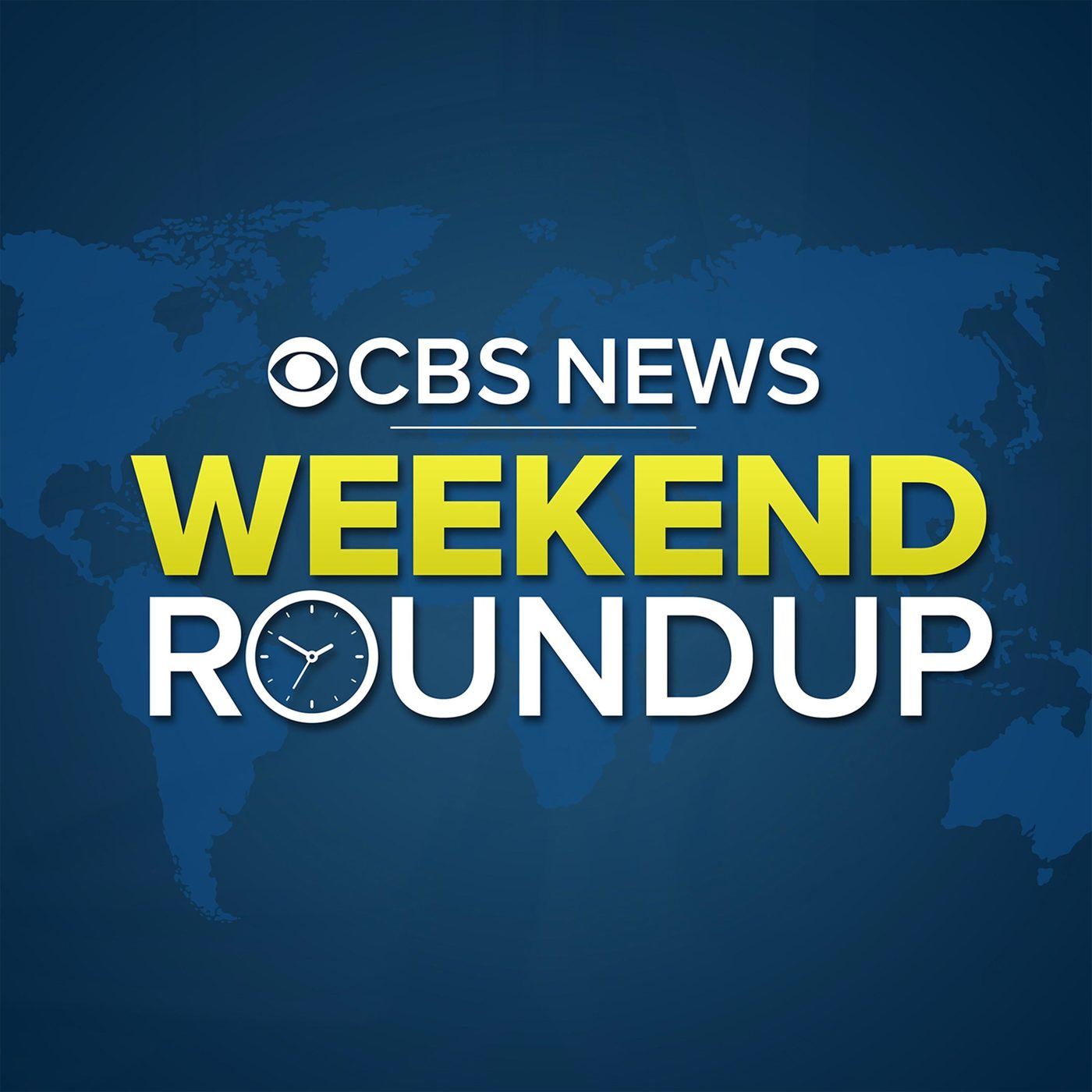 Weekend Roundup 12/17
The U.S surpassed 800-thousand COVID-19 deaths this week, as dozens of states detect the new omicron variant. We'll hear from CBS News Chief Medical Correspondent Dr. Jon LaPook. In South Africa, research finds the omicron variant causes less severe illness, especially in vaccinated adults. Children under 12, on the other hand, are still not eligible for the COVID-19 vaccine. CBS's Debora Patta reports. An autopsy finds that former NFL player Phillip Adams, who shot and killed six people in April, had an unusually severe form of the brain disease Chronic Traumatic Encephalopathy (CTE.) Researchers say his football injuries contributed to his diagnosis. CBS's Nikki Battiste reports. In this week's Kaleidoscope, the importance of helping those in need. Allison is joined by Simone Gordon "The Black Fairy Godmother," whose network of guardian angels helps women deal with everything from poverty to domestic violence. Santa might be able to deliver all of his presents in one night but the rest of us need to plan ahead. CBS's Meg Oliver tells us why we'd better get moving! Finally, Allison finds another excuse to talk about Star Trek. This time she tells us about an iconic pair of ears, and a Smithsonian museum.
See Privacy Policy at https://art19.com/privacy and California Privacy Notice at https://art19.com/privacy#do-not-sell-my-info.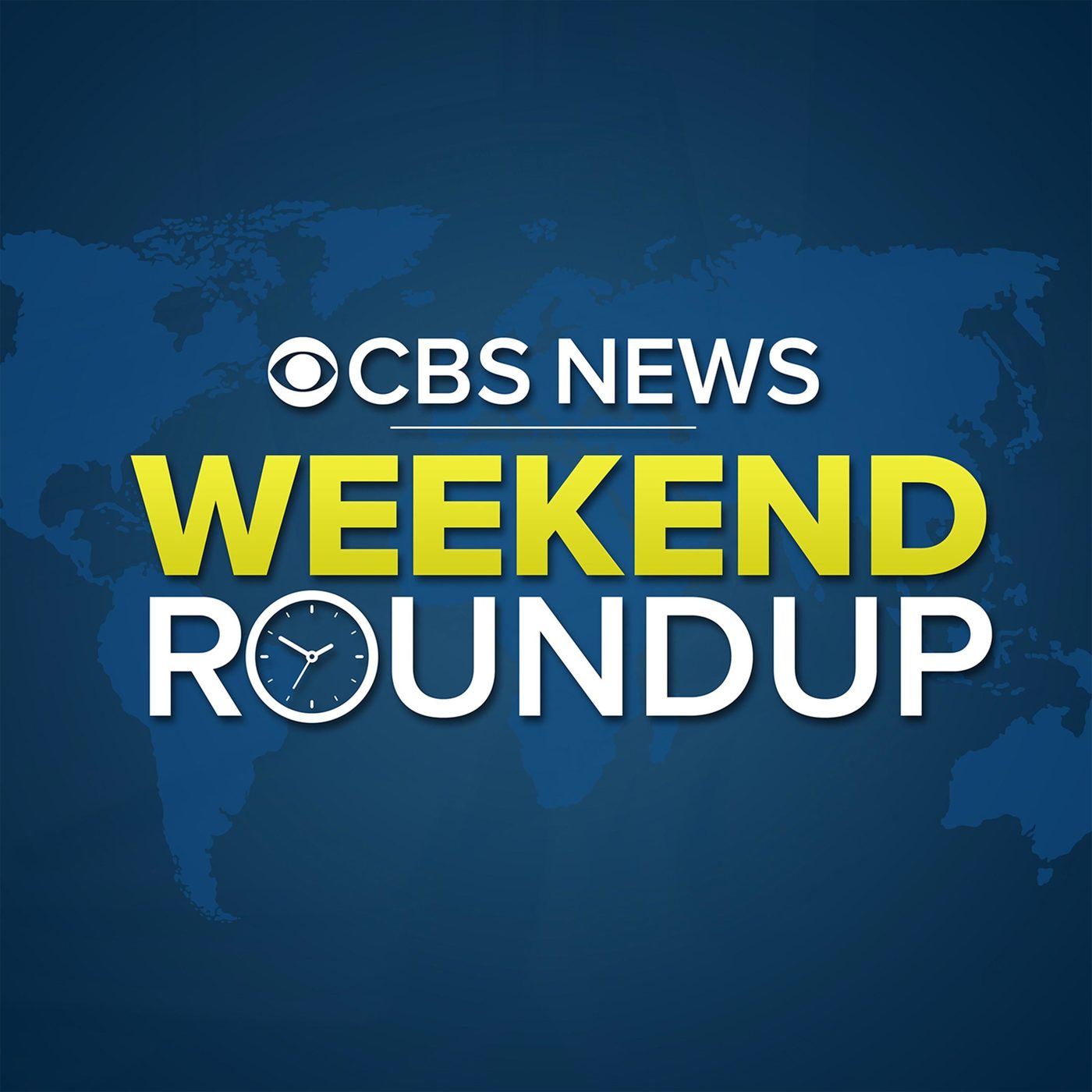 Weekend Roundup 12/10
On the "CBS News Weekend Roundup" with host Allison Keyes: New cases of Covid-19 are up 20 percent over the past week as the CDC recommends Pfizer booster shots for 16 and 17 year olds. Allison gets the latest on the coronavirus from CBS News Medical Contributor Dr. David Agus. CBS News Business Analyst Jill Schlesinger has the latest on jobs. CBS News Consumer Investigative Correspondent Anna Werner with an update on a story about Hertz and people saying they've been arrested for stealing cars they legitimately rented. In the Kaleidoscope, Allison speaks with DC activist Jesse Rabinowitz about what he calls anti-homeless architecture meant to keep the unhoused from resting or sleeping in public places. Finally, CBS's Jon Dickerson looks back 80 years to the bombing of Pearl Harbor and speaks with some heroes that were there.
See Privacy Policy at https://art19.com/privacy and California Privacy Notice at https://art19.com/privacy#do-not-sell-my-info.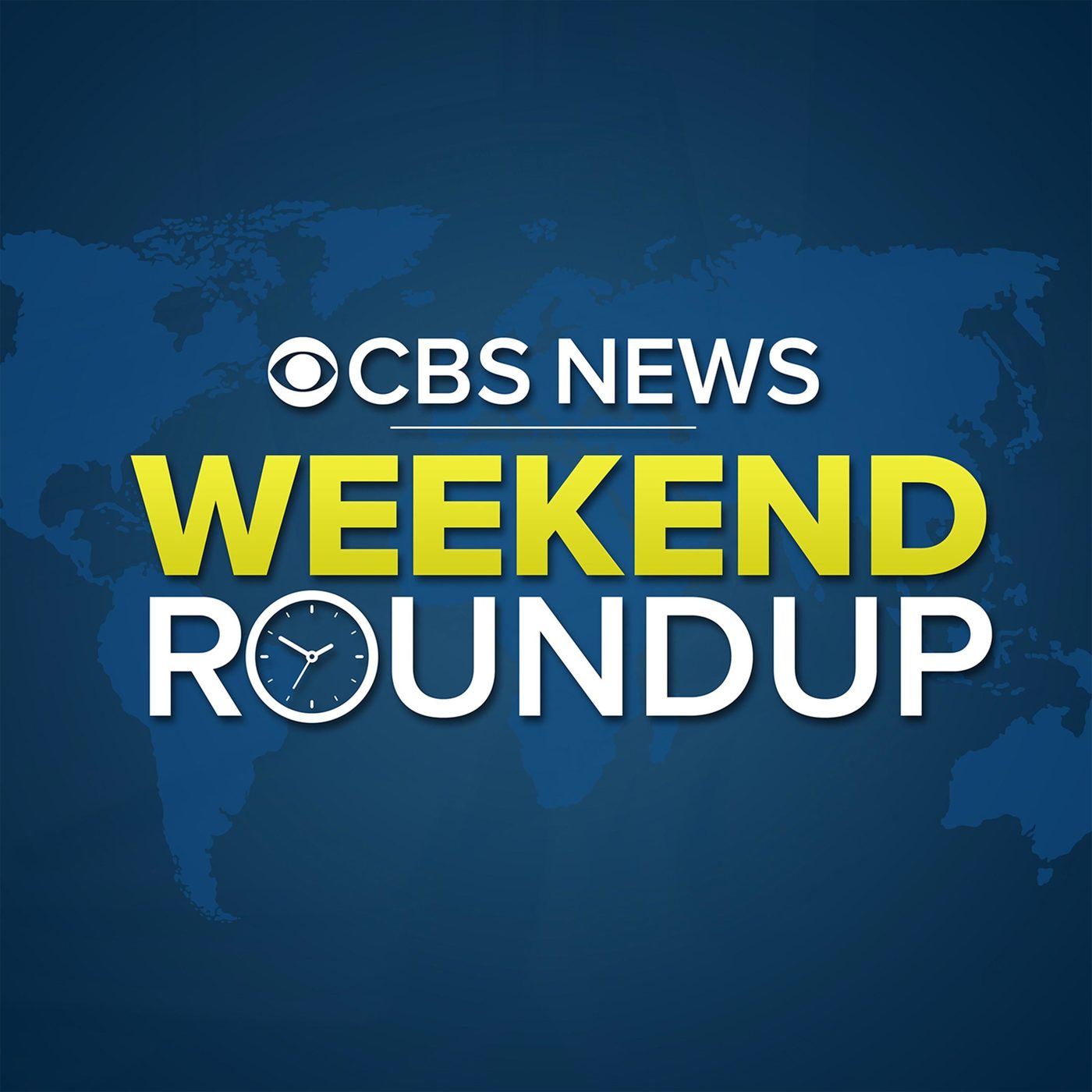 Weekend Roundup 12/03
The Covid-19 Omicron variant is now in the US and President Biden is outlining plans for the nation to slow the spread. But many parents still worry about how to keep their children safe. Pediatric infectious disease specialist Dr. Ruth Kanthula tells Allison she has advice for protecting our families. This week, the U.S Supreme Court began hearing arguments over a Mississippi law outlawing abortions after 15 weeks of pregnancy. This is the most significant challenge to Roe v. Wade in decades. CBS' Jan Crawford has the latest. In this week's Kaleidoscope, we sit down with Rev. Dr. Cassandra Gould, the Executive Director of Missouri Faith Voices, to discuss the disproportionate toll student loan debt has on Black students. She says this problem is turning the American Dream into the American Nightmare. Nearly 40-million people around the world live with HIV. Last year, 680 thousand died from AIDS-related illnesses. But for World Aids Day this week, CBS' Ian Lee tells us there's a new treatment to fight the disease. Finally, the late Josephine Baker, the legendary civil rights activist, singer and dancer, is posthumously receiving France's highest honor. CBS' Elaine Cobbe has more. Host Allison Keyes will have these stories and more on the CBS News "Weekend Roundup."
See Privacy Policy at https://art19.com/privacy and California Privacy Notice at https://art19.com/privacy#do-not-sell-my-info.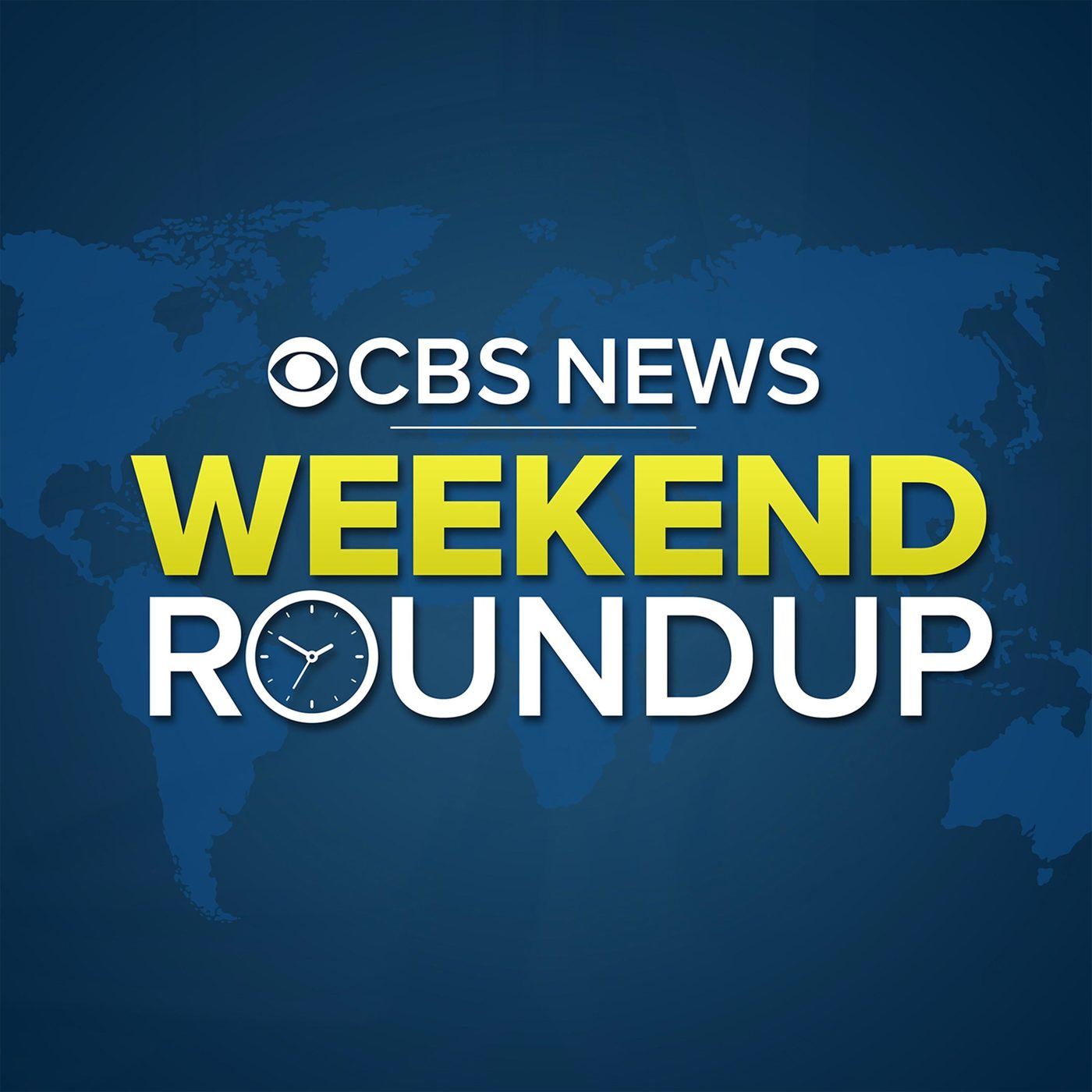 Weekend Roundup 11/26
On the CBS News "Weekend Roundup" with host Stacy Lyn: A dangerous new strain of the coronavirus has been detected in South Africa. CBS's Debora Patta is in Johannesburg with the latest. CBS's Omar Villafranca reports on the three men found guilty in the killing of Ahmaud Arbery. A community in Wisconsin is in mourning after a man plows through a Christmas parade, killing six people and injuring dozens more. CBS's David Begnaud reports from Waukesha. Stacy talks with Roy Chrobozinski from Save the Children on how the president's Build Back Better Bill will impact children and families. CNET Editor at Large Ian Sherr joins Stacy to discuss the hottest tech gifts this year. And in this week's Kaleidoscope, Correspondent Christina Ruffini tells us about a gender-bending theatre company shaking up Shakespeare! Host Stacy Lyn will have these stories and more on the CBS News "Weekend Roundup."
See Privacy Policy at https://art19.com/privacy and California Privacy Notice at https://art19.com/privacy#do-not-sell-my-info.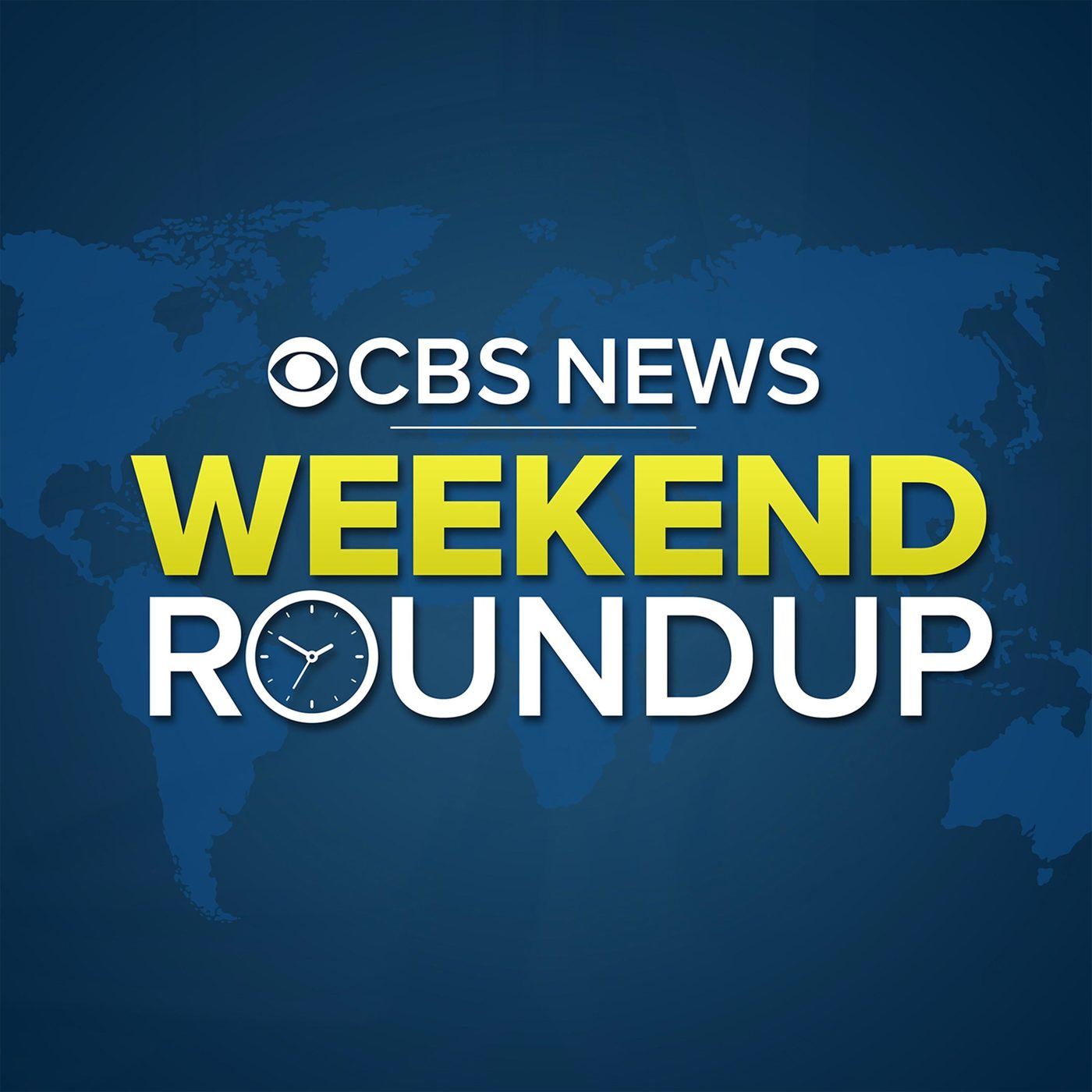 Weekend Roundup 11/19
On the CBS News "Weekend Roundup" with host Allison Keyes: The federal government is expanding access to Pfizer and Moderna COVID-19 booster shots for all adults. CBS News Medical Contributor Dr. David Agus joins Allison with what this means. The CDC sounds the alarm over a record number of drug overdoses in the nation. CBS's Manuel Bojorquez tells us what's behind the disturbing spike. House Democrats pass President Biden's nearly $2 trillion social spending plan. CBS's Natalie Brand has details. A Wisconsin jury acquits Kyle Rittenhouse of all charges for the shooting deaths of two men and the wounding of another during a night of violent protests over the police wounding of a Black man. CBS's Michael George reports. New trials have begun on a vaccine to treat Alzheimer's Disease. Reporter Zinnia Maldonado tells us more. For the first time in nearly half a century, NASA has a rocket capable of sending astronauts back to the moon. CBS's Mark Strassmann got a look at Artemis. In this week's Kaleidoscope, we commemorate National Hip Hop History Month. Allison speaks with Barry Mayo, a legendary programmer who became general manager at New York's KISS-FM, among many more accomplishments. Many believe Mayo was the first to play rap music at KISS, but he says it is a little more complicated than that. Finally, two East African refugees are bringing new flavors and opportunities to the Motor City. CBS's Nancy Chen has their story. Host Allison Keyes will have these stories and more on the CBS News "Weekend Roundup."
See Privacy Policy at https://art19.com/privacy and California Privacy Notice at https://art19.com/privacy#do-not-sell-my-info.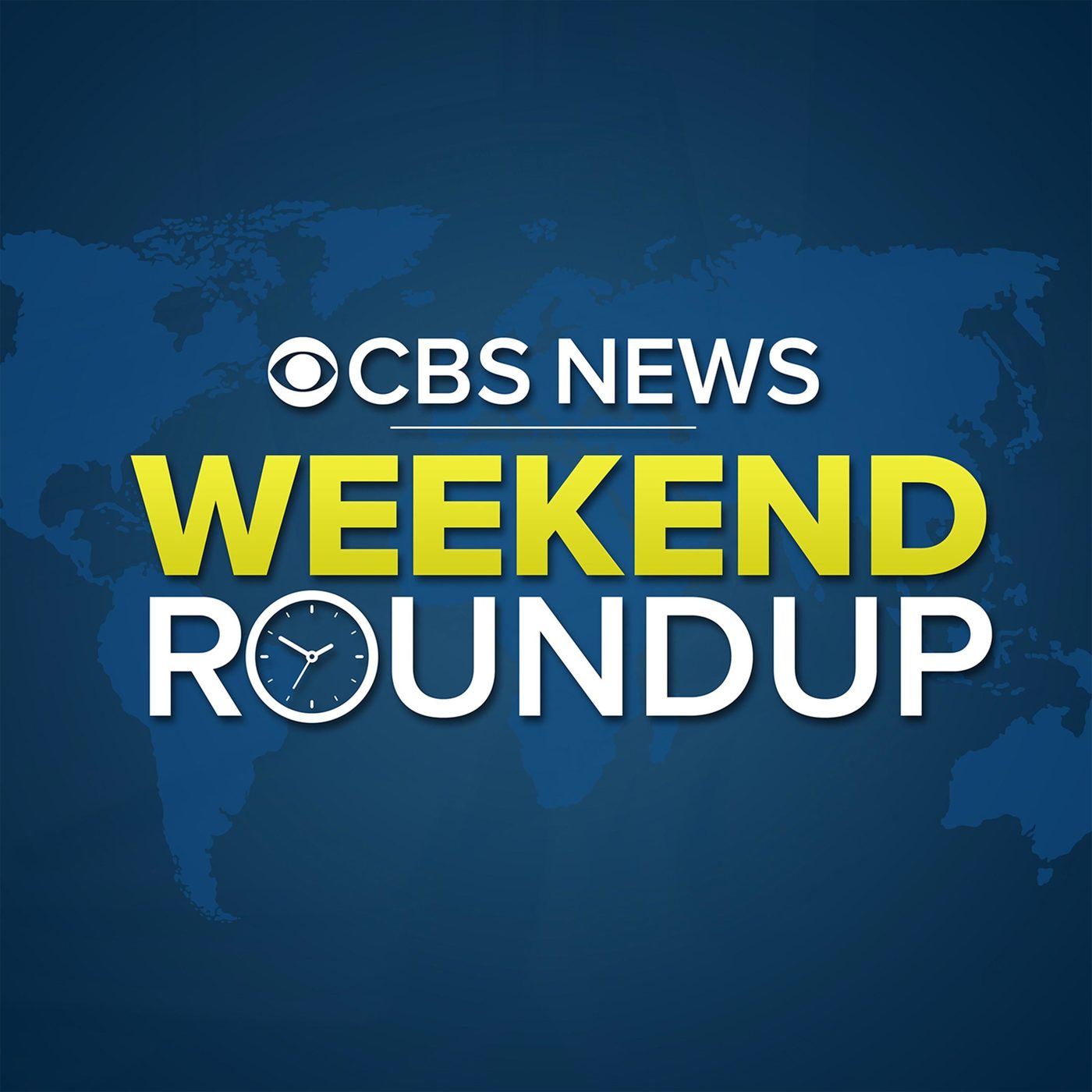 Weekend Roundup 11/12
On the CBS News "Weekend Roundup" with host Allison Keyes: Covid cases are up in nearly 35 states just as the Biden administration touts a strong start to the vaccine program for children ages 5 through 11. CBS' Michael George has the latest. According to the American Health Care Association and National Center for Assisted Living, nursing homes alone lost 221-thousand jobs since the pandemic started. Allison gets the details from president and CEO Mark Parkinson.
The Labor Department says inflation has hit a 31-year high. We'll hear from CBS News Business Analyst Jill Schlesinger. CBS' Peter King explains why NASA just delayed its 2024 deadline to bring astronauts back to the moon. On this week's Kaleidoscope, we're commemorating Native American Heritage Month. As the U-N Climate summit winds down, some 3.7 million Native American and Indigenous people are facing direct threats to their land and culture from rising waters and temperatures to glacier melts. The Quinault Indian Nation is among them - with a Pacific Coast village at risk. Allison speaks with their senior planner, Kelsey Moldenke. This week the nation honored our veterans for their service and sacrifices, but many suffer from PTSD and other mental health issues. More than 30 groups, including the Sierra Club, launched the Military Outdoors Coalition. Allison speaks with Retired Army Lt. Col Aaron Leonard, who runs the program. Finally, Allison takes us to Arlington National Cemetery to mark the 100th anniversary of the original burial at the Tomb of the Unknown Soldier.
See Privacy Policy at https://art19.com/privacy and California Privacy Notice at https://art19.com/privacy#do-not-sell-my-info.